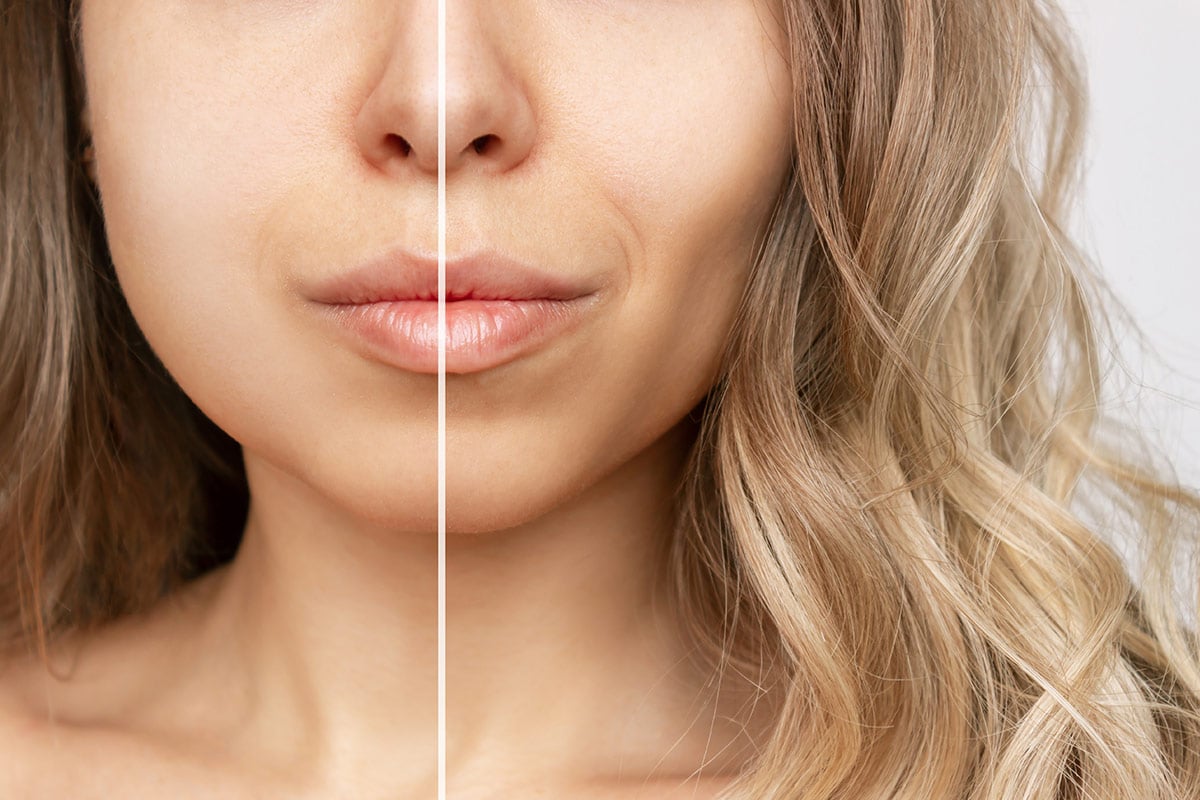 Buccal Fat Removal (also known as "buccal fat pad removal," "buccal lipectomy," or just "cheek reduction surgery") is an outpatient procedure designed to achieve a more sculpted and refined facial appearance and has piqued the curiosity of those seeking to enhance their natural beauty. In this article, we will embark on a journey through the realms of buccal fat removal (BFR), uncovering its nuances and benefits and dispelling common misconceptions. As we delve into the depths of this procedure, we will address a pertinent question: Is Buccal Fat Removal surgery truly worth the hype? Join us as we navigate the intricacies of this transformative technique, shedding light on its intricacies and uncovering the truth behind its effectiveness in pursuit of facial aesthetic excellence.
What Are The Benefits of Buccal Fat Removal?
Undoubtedly, the decision to undergo any cosmetic procedure is a deeply personal one, rooted in the desire for self-improvement and a boost in confidence. BFR, however, stands out as a procedure with a distinct set of benefits that have convinced many to take this transformative journey. Let's explore the compelling advantages that make BFR a worthy consideration for those seeking a more sculpted facial profile:
1. Enhanced Facial Symmetry: The accumulation of excess cheek fat can sometimes lead to a rounded appearance or "chubby cheeks," masking the underlying bone structure and cheekbones. BFR serves as a targeted solution to this concern. By precisely removing specific fat pads from the cheeks, the procedure can uncover and accentuate the natural contours of the face, resulting in a more defined and chiseled appearance. This enhancement can contribute to overall youthful and harmonious facial features while helping the patient get rid of "chipmunk cheeks."
2. Long-Lasting Results: Unlike some non-surgical cosmetic procedures that offer temporary results, BFR provides lasting changes. By physically removing the buccal fat pads, the procedure addresses the root of the issue, ensuring that the benefits endure over time. This long-term impact can offer individuals a sense of sustained confidence in their appearance, reducing the need for frequent touch-ups.
3. Minimal Scarring and Recovery: One common concern when considering any surgical procedure is the potential for visible scars. In the case of Buccal Fat Removal surgery, the incisions are discreetly placed within the mouth, eliminating the risk of external scarring. Moreover, the recovery process is generally straightforward, with many individuals able to resume their daily activities within a relatively short period. This combination of minimal scarring and manageable downtime adds to the appeal of the procedure.
4. Personalized Approach: Buccal Fat Pad Removal is not a one-size-fits-all procedure. Skilled facial plastic surgeons tailor the technique to each individual's unique facial structure and desired outcome. This personalized approach ensures that the results are in line with the buccal lipectomy patient's aesthetic goals while maintaining the natural characteristics that make each person distinct.
Cheek Liposuction vs. Buccal Fat Removal
In the realm of facial aesthetics, the desire for a more contoured and sculpted appearance often leads individuals to explore various treatment options, including temporal ones such as dermal fillers. But while both cheek liposuction and buccal fat removal aim to enhance facial contours in a more permanent way, they are distinct procedures with different approaches and outcomes. For both cases, you should always tell your surgeon about any medical conditions you may have and be at a healthy weight before the procedure but let's delve into the differences between these techniques to gain a clearer understanding of their unique benefits and applications.
Cheek Liposuction:
Cheek liposuction, as the name suggests, involves the removal of excess fat from the cheeks through a suctioning process. This procedure is designed to address subcutaneous fat, which is the layer of fat located just beneath the skin. It's often used to refine facial proportions, eliminate chubby cheeks, and create a leaner facial appearance. Cheek liposuction is generally suitable for individuals with excess fatty tissue in the cheeks but who do not necessarily have an issue with buccal fat pads specifically.
Buccal Fat Removal:
In contrast, buccal fat removal focuses on the reduction or removal of the buccal fat pads, which are distinct fat deposits located in the lower cheeks. These pads contribute to the rounded appearance of the face and, when excessive, can mask the underlying bone structure. The procedure involves making discreet incisions inside the mouth to access and excise these fat pads. The goal is not only to enhance facial definition but also to reveal and accentuate the natural contours of the face, particularly the cheekbones.
Key Differences Between the Procedures
Targeted Fat Deposits: While cheek liposuction addresses subcutaneous fat throughout the cheeks, buccal fat removal specifically targets the buccal fat pads in the lower cheeks.
Outcome: Cheek liposuction aims to create a leaner facial appearance by reducing overall fat volume, whereas BFR focuses on enhancing facial definition and contour by sculpting the cheek area.
Incision Placement: Cheek liposuction typically involves small incisions near the hairline or behind the ears, while BFR requires incisions inside the mouth, which eliminates external scarring as well as reduces the risk of damaging facial nerves or facial muscles.
Facial Contouring: Buccal fat removal offers a more precise approach to facial contouring, as it allows for the selective reduction of specific fat pads. Cheek liposuction provides a more generalized reduction of facial fat.
Suitability: Cheek liposuction is ideal for individuals with excess subcutaneous fat in the cheeks, while a buccal lipectomy procedure is suitable for those looking to enhance their cheekbone prominence and create a more sculpted appearance.
In essence, the choice between cheek liposuction and buccal fat removal depends on an individual's specific goals and facial anatomy. Consulting with a skilled and experienced cosmetic surgeon is crucial to determining which procedure aligns with your desired outcomes. Whether it's a matter of refining facial proportions or accentuating natural contours, these procedures offer tailored solutions for those seeking a more defined and aesthetically pleasing facial appearance.
Myths About Buccal Fat Removal
In the realm of cosmetic procedures, misinformation and misconceptions can often cloud our judgment and prevent us from making informed decisions. Let's address some common myths surrounding Buccal Lipectomy surgery and uncover the truth behind this transformative procedure.
Buccal Fat Pad Removal Will Make Your Skin Saggy at Some Point
One persistent myth surrounding Buccal Fat Removal is the concern that it might lead to sagging skin. This misconception stems from the fear that removing buccal fat pads could compromise the skin's elasticity, resulting in a less youthful appearance. However, this is not necessarily the case.
The reality is that Buccal Fat Removal is performed with precision, targeting only specific fat deposits in the lower cheeks. The procedure is not designed to manipulate or affect the skin's elasticity. In fact, the removal of excess buccal fat can sometimes contribute to a more defined and lifted appearance, as it unveils the natural contours of the face.
It's important to note that the success of any cosmetic procedure, including BFR, hinges on selecting a skilled and experienced surgeon. A qualified facial plastic surgeon will tailor the procedure to your facial anatomy, ensuring that the desired results are achieved without compromising the integrity of the skin.
Buccal Fat Removal Ages You Much Faster
Another prevalent myth suggests that BFR can make you appear older after the procedure. This misconception likely arises from concerns that reducing facial volume might lead to a sunken or aged appearance. However, when performed correctly and in the right context, BFR should not result in premature aging.
The procedure is intended to enhance facial contours and bring out a more sculpted appearance. By accentuating the cheekbones and unveiling the natural architecture of the face, BFR can actually contribute to a more youthful and refreshed look. As always, the expertise of the facial plastic surgeon is paramount in achieving the desired outcome while preserving a natural and youthful aesthetic.
Buccal Fat Removal will make you look gaunt/emaciated when you're older
A prevalent concern among individuals considering Buccal Fat Removal is the fear of looking "gaunt" or overly hollowed out as they age. This apprehension is rooted in the belief that the reduction of facial fat may lead to a more sunken appearance as the years go by.
However, it's important to understand that the Buccal Fat Pad Removal procedure, when performed judiciously and by a skilled surgeon, should not result in an unnatural or gaunt appearance. The goal of the procedure is to provide a refined and sculpted facial contour, not to deplete essential fat deposits that maintain youthful fullness.
A qualified facial plastic surgeon will take into consideration your unique facial structure, the amount of fat to be removed, and your long-term goals. The intent is to create a balanced and harmonious appearance that stands the test of time. So, rather than causing an aged or gaunt look, BFR, when done right, can contribute to a gracefully aging face with well-defined features.
Making the Decision: Is Buccal Fat Removal Really Worth It?
Making the decision to undergo any cosmetic procedure is a journey that requires careful consideration, informed research, and a clear understanding of one's own desires. When it comes to Buccal Fat Removal, the question of whether it's worth it hinges on a combination of personal goals, realistic expectations, and the guidance of a skilled medical professional.
So if you're considering this procedure and reside in New Jersey, Dr. Nicole Schrader, a board-certified plastic surgeon with years of experience, leads Schrader Plastic Surgery and is dedicated to helping patients achieve their aesthetic goals while prioritizing their safety and well-being. Her expertise, personalized approach, and commitment to achieving natural-looking results make her a trusted choice for those seeking buccal fat removal, fat grafting, chin Implants, cheek augmentation, and other cosmetic surgeries. With Schrader Plastic Surgery, you're in capable hands as you embark on your journey toward a more refined and confident version of yourself. Contact us today and schedule your consultation.