A brow lift, also known as a forehead lift or forehead rejuvenation, is a cosmetic procedure that aims to restore a more youthful appearance by reducing wrinkles and sagging on the forehead and upper eyelids. This procedure can treat excess skin in the middle of the face, as well as wrinkles in the forehead and around the eyes. During a brow lift, a board-certified plastic surgeon may use one of several techniques, such as endoscopic surgery, open surgery, or laser resurfacing.
During brow lift surgery, the surgeon will remove excess skin from the forehead area while tightening other facial muscles. This helps reduce sagging skin and wrinkles on the forehead and eyebrows for a more youthful look. Depending on the technique used for your particular case, recovery time can range from 2 to 4 weeks. During this time, you may need to avoid normal activities such as exercise or strenuous activity until completely healed.
Your doctor may also recommend eyelid surgery along with a brow lift if you have excess skin on your upper eyelids. A combination of both procedures can improve not only your appearance but also your vision if it has been affected by hooded eyelids.
Board-certified plastic surgeons such as Dr. Nicole Schrader have years of experience performing brow lifts and other cosmetic procedures safely and effectively. You should seek out an experienced surgeon who specializes in facial rejuvenation for these procedures so that you can get optimal results while minimizing any risks associated with surgery.
Benefits of a Brow Lift
A brow lift is often used to treat wrinkles, sagging skin, drooping brows, and deep forehead lines. This type of surgical technique can help restore a youthful appearance and improve facial features for a more alert look.
A provider can perform a brow lift using either surgical or non-surgical techniques. A non-surgical brow lift requires no incisions and involves the use of injectable fillers to lift the eyebrows. This is an ideal option for those who do not want an invasive procedure or downtime associated with surgery.
If you are looking for more dramatic results, your provider may recommend a traditional brow lift. This type of procedure involves making incisions in the hairline and then removing excess skin before tightening the remaining soft tissue to achieve better contours in the forehead skin. This will result in a higher, more youthful position of the eyebrows and a reduction in wrinkles and loose skin on the forehead for improved facial appearance.
If you are considering getting a brow lift, you should seek out an experienced facial plastic surgeon who specializes in these types of procedures so they can develop an individualized treatment plan that best suits your needs. With proper care and attention during recovery, you can enjoy long-lasting results from your brow lift that will help you look younger for years to come!
Reasons for Getting a Brow Lift in New Jersey
As a board-certified plastic surgeon, I am often asked why someone should get a brow lift in New Jersey. This type of cosmetic surgery has many benefits, including improving facial appearance and reducing the signs of aging. A brow lift can help lift sagging eyebrows, reduce forehead wrinkles, and provide a refreshed and alert look to the face. This procedure can also effectively create a more symmetrical appearance and reduce an "angry" look caused by deep forehead wrinkles or drooping brows.
A brow lift is also an excellent option for those who are not looking for dramatic results but want to improve their facial features without having to undergo complex surgery. If you are seeking subtle changes, your provider can use injectable treatments such as Botox or Dysport to relax the muscles around the eyes and forehead, resulting in fewer lines and smoother skin texture.
If you need more comprehensive treatment, your provider may recommend surgical brow lifts. This procedure involves making incisions in the scalp or hairline so that the surgeon can remove excess skin from the forehead while tightening other facial muscles for improved definition and contours. With careful placement of these incisions, scarring will be minimal while providing natural-looking results that last for years after recovery.
In addition to restoring a more youthful appearance with a brow lift in New Jersey, this procedure can also help improve vision if hooded eyelids have been an issue due to excess skin on the upper eyelids that is obstructing the vision field. By lifting this extra skin away from the eyes, the surgeon can restore the vision naturally without the patient needing to wear glasses or contact lenses constantly!
Types of Brow Lifts Available in New Jersey
There are several different types of brow lifts available in New Jersey that can help improve the appearance of sagging eyebrows or deep forehead wrinkles.
Traditional Brow Lift (Coronal Brow Lift)
The traditional brow lift, also known as a coronal brow lift, is one of the most common brow lift techniques used to elevate droopy brows and smooth out forehead wrinkles. During this procedure, the surgeon will make an incision in the hairline above the forehead and remove excess skin before tightening other soft tissues to achieve better contours. This technique can help restore a more alert appearance, reduce wrinkles, and create symmetry for a more youthful look.
Endoscopic Brow Lift
An endoscopic brow lift is a procedure that uses small surgical instruments to access the forehead muscles. By making tiny incisions in the scalp, the surgeon can adjust and tighten these muscles to reduce deep wrinkles and create a more youthful look. This endoscopic technique is perfect for anyone who wants to reduce horizontal lines on the forehead or vertical lines between the eyebrows. It also helps eradicate an "angry" appearance due to sagging eyebrows or eyelid hooding. As with any other type of brow lift procedure, there will be some scarring, but it is minimal and discreet when done properly by a skilled facial plastic surgeon.
Temporal Brow Lift
A temporal brow lift, a distinct form of facial plastic surgery, is aimed at enhancing the aesthetic of sagging eyebrows and forehead wrinkles. This procedure involves specific techniques and objectives to improve the appearance of these areas. It provides comprehensive information regarding the specific goals, methods, and outcomes of this meticulous surgical procedure. The incision for this type of brow lift is made along the side of the scalp near the temples, allowing the surgeon can to access the muscles and adjust and tighten them. This results in fewer lines on the forehead as well as improved eyebrow positioning for a more alert and youthful look.
Non-Surgical Alternatives to the Surgical Procedure
Non-surgical brow lift procedures are quickly becoming a popular choice for those looking to improve their facial features without undergoing surgery. These treatments can help reduce heavy brows, eliminate horizontal wrinkles on the forehead, and even adjust the eyebrow position. Non-surgical methods include injectables such as Dysport, Botox, Xeomin, and Juvederm, which can smooth away deep creases and lift sagging skin. Additionally, laser skin resurfacing treatments like Fraxel or IPL can reduce redness and hyperpigmentation while also stimulating collagen production for improved skin texture. For more extensive treatment options with longer-lasting results, your provider may recommend surgical intervention. However, these non-surgical alternatives are perfect for those who don't want to go under the knife but still want to diminish signs of aging.
What to Expect During and After Surgery in New Jersey
A brow lift in New Jersey is a procedure designed to elevate drooping eyebrows and smooth out forehead wrinkles. During the initial consultation, your plastic surgeon will assess your facial features and discuss the goals of the surgery with you, as well as any risks or potential complications. Following this, the provider will give you instructions on how to prepare for surgery and what to expect during the recovery process.
Once you have gone through with your brow lift procedure, you will likely experience mild swelling and redness, which will dissipate over time. To ensure optimal results, you must follow all post-operative instructions including refraining from regular activities such as exercise, sun exposure, and even hot showers. Your plastic surgeon may also provide antibiotics to help reduce the risk of infection at the surgical center. With proper care, your results should last for many years. However, if problems arise due to aging or other factors, you may require further treatment such as an eyelid lift or another coronal incision.
Brow Lift Cost
Generally, the average cost of this procedure includes an initial consultation fee as well as any additional treatments, such as deep lines or eyebrow position adjustments that may be necessary for optimal results. Some surgeons also offer payment plans to help cover the cost of these facial plastic surgeries over time. To get a better understanding of what your brow lift will cost, you can schedule an appointment with a qualified plastic surgeon to discuss your desired outcome and budget constraints.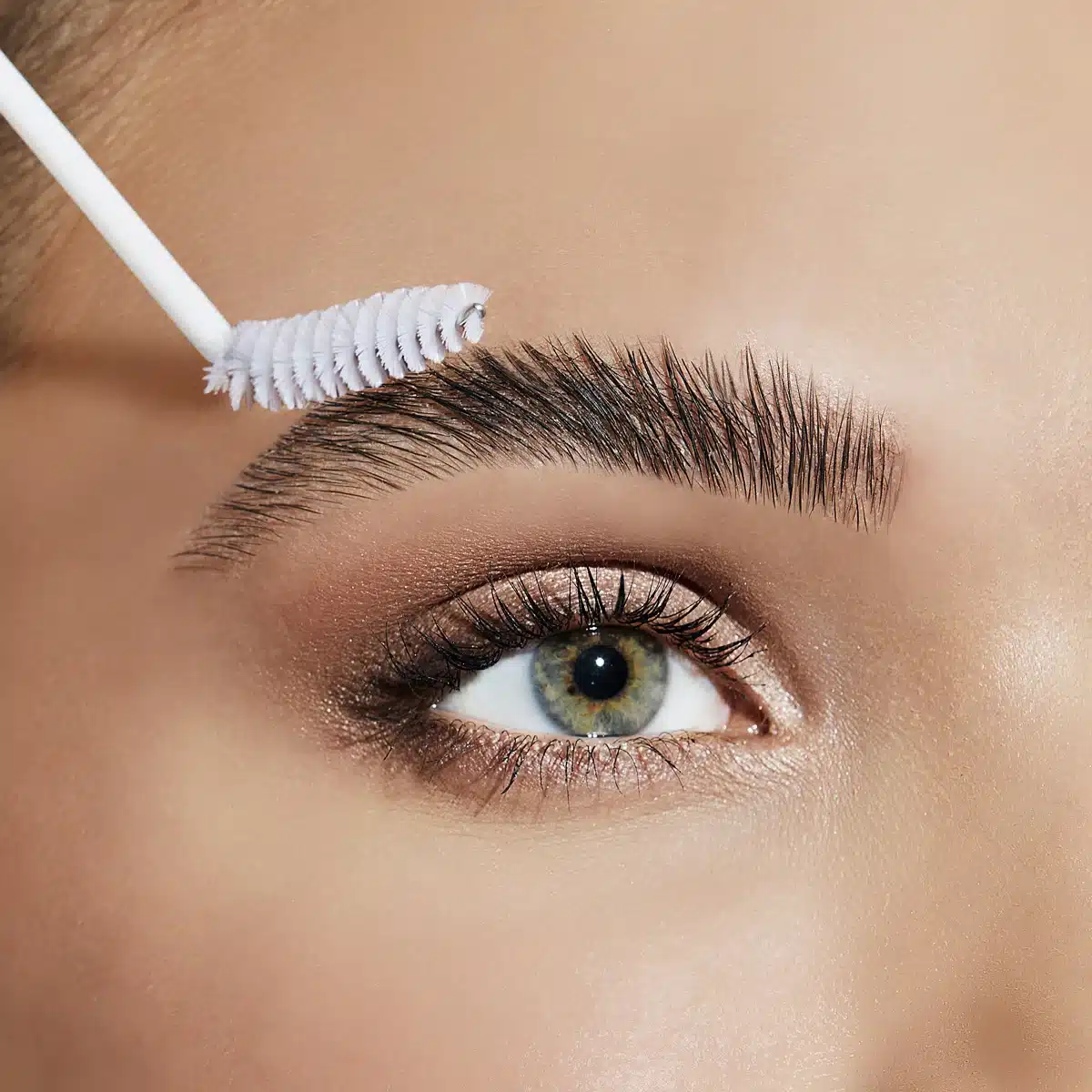 Why Choose Dr. Nicole Schrader
When considering a facelift procedure, you should choose a skilled and experienced surgeon who specializes in facial plastic and reconstructive surgery. Dr. Nicole Schrader is a double board-certified surgeon with over 20 years of experience, including more than 13 years in private practice. Her expertise and qualifications include the following:
She specializes in Facial Plastic and Reconstructive Surgery and Otolaryngology (Ear, Nose, and Throat Specialty) & Head/Neck Surgery.
She is a member of the American Academy of Facial Plastic and Reconstructive Surgery, the American Academy of Otolaryngology and Head and Neck Surgery, and the American Board of Otolaryngology.
She graduated summa cum laude from George-August University in Germany.
She completed a residency in Otolaryngology – Head and Neck Surgery at Temple University in Philadelphia and a fellowship in Facial Plastic & Reconstructive Surgery at Robert Wood Johnson, New Brunswick, NJ.
She was recognized as the Best Plastic Surgeon by Town Topics Readers' Choice Awards in 2017.
She has co-authored more than a dozen papers and presentations.
By choosing Dr. Schrader for your facelift procedure, you will be in the hands of a highly skilled and experienced surgeon who is dedicated to providing the highest quality care and achieving the best possible results.
Click here to request your consultation with Dr. Schrader.
Frequently Asked Questions about Brow lift