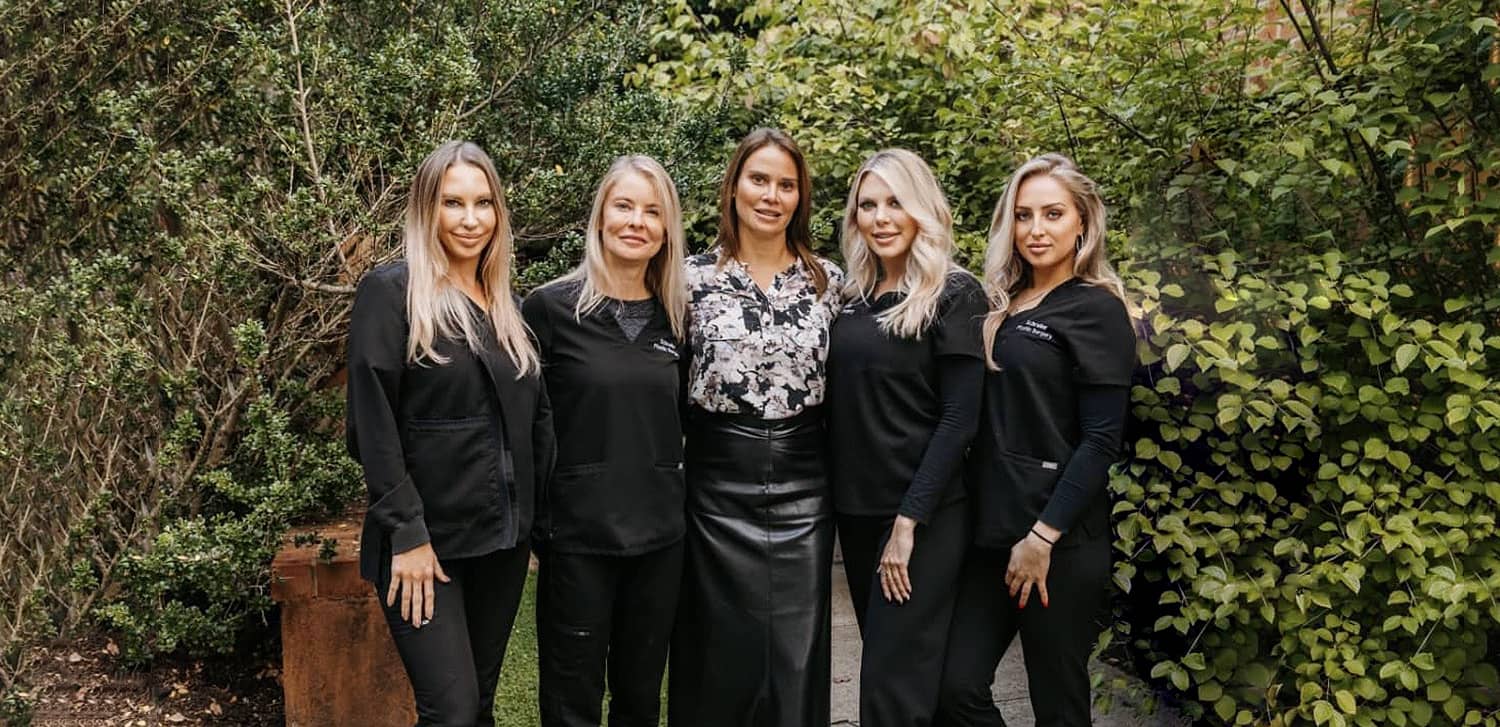 Samantha Berry, RN
Samantha graduated from Monmouth University with her Bachelors of Science in Health Studies and decided to follow her passion for medical aesthetics by getting her second degree in Nursing. She began working as an aesthetic injector immediately following graduation and has been passionately studying and working in the field ever since, completing multiple trainings with both Allergan and Galderma. She enjoys the creativity and artistry behind creating individualized plans to help each patient accomplish their aesthetic goals and obtain that refreshed and youthful look that we all desire. Samantha's kind and compassionate personality makes her clients feel instantly comfortable and at ease. She loves coming to work everyday and being able to help make her patients feel strong, beautiful, and empowered in their own skin. During her time off she loves travelling, music, the outdoors, and spending time with her dog.
Beth
After working as an Ultrasound/Echo Technician in a hospital setting for a few years, Beth decided to move in a different direction in the medical field joined Dr. Schrader in 2011 and became the office manager. She has been with the Dr. Schrader for almost 9 years. Along with working at Schrader Plastic Surgery, she enjoys spending time with her daughter and dog. She also loves to travel all over the world but mainly to her home country of Canada.
Michelle
Michelle earned a BA from Purdue University, and worked in the financial world in her early career. After her two children grew up she went back to school and became a registered cardiovascular technologist. She spent several years working in hospitals before leaving to join Dr. Schrader's team. Michelle has been working with Dr. Schrader for more than four years. In her spare time she enjoys music, travel and visiting family and friends.
Chelsea
Chelsea loved working in the emergency room for the last 3 years and wanted to learn about the aesthetic side of medicine. She loves the gym and is a personal trainer outside of the office! She enjoys spending time with her dog, friends and family. She plans on entering nursing school in the future and seeing where her career will take her!
Aesthetician Kylie
As a fully licensed aesthetician and medical assistant for 12 years, Kylie is passionate about helping people look and feel their best. To that end, she offers specialties including Microdermabrasion, Dermaplaning, Silk Peel Infusion, Hydrofacials, Chemical Peels and Microneedling. Kylie was first drawn to the makeup industry, but quickly realized the value of a personalized skin care program to obtain goal-driven results and optimize one's natural beauty. Kylie enjoys the intellectual aspect of aesthetics and takes pride in not only staying abreast of current aesthetic techniques, technology and scientific advancements, but in applying them through uniquely designed care regimens for her patients. When Kylie isn't devising new ways to assist her clients with anti-aging and facial rejuvenation, she enjoys turning back the clock through time spent with her daughter and family, getting outdoors and cooking up a good meal.
Please request a consultation online, or call office at 609-279-0009.