Wrinkles caused by repetitive facial movements are known as dynamic wrinkles. These wrinkles deepen over time and are difficult to reverse if left untreated. Dr. Nicole Schrader offers treatment for dynamic wrinkles with Jeuveau in New Jersey. Schrader Facial Plastic Surgery has locations in Princeton, Robbinsville, and Voorhees. The treatment results in natural-looking improvements.
What is Jeuveau?
Jeuveau, also referred to as Newtox or #newtox is a botulinum toxin treatment like Botox Cosmetic, Dysport, or Xeomin injections. It has been approved by the FDA for the safe elimination of dynamic facial wrinkles, including the horizontal creases on the forehead, the glabellar lines between the eyebrows, and wrinkles at the outer corners of the eyes. Jeuveau injections work by impeding communication between the facial muscles and nerves, temporarily resolving and preventing the formation of lines caused by repetitive facial movements.
Benefits of Jeuveau in New Jersey
Dr. Schrader provides Jeuveau as a non-surgical option for adult men and women seeking a more youthful and rejuvenated appearance. Over time, facial lines and wrinkles caused by repetitive movements become more pronounced and visible even when the muscles are at rest.
Early treatments of Jeuveau can sometimes help prevent deep dynamic wrinkles while smoothing away existing fine lines and wrinkles. Jeuveau injections offer the following benefits:
Relax and help prevent horizontal creases in the forehead for a refreshed appearance
Erase vertical frown lines between the brows
Soften lines around the eyes to reduce crow's feet
Convenient, quick lunchtime treatment
May provide longer-lasting results as compared to other botulinum toxins and injectables like Botox, Dysport, or Xeomin.
May help to prevent the formation of additional wrinkles and deeper lines
Non-invasive injections provide outstanding results without plastic surgery
Younger-looking skin and natural-looking results
Excellent results easily maintained without a change in appearance
Dr. Schrader also specializes in advanced injections that treat issues caused by overactive facial or neck muscles, such as:
Chin dimples
Lip wrinkles
Under-eye wrinkles
Jawline definition
Drooping corners of the mouth
Lip enhancement
Platysma neck bands
Candidates for Jeuveau in New Jersey
The best Jeuveau candidates are healthy adults over the age of 18 who have realistic expectations for Jeuveau and are interested in treating mild-to-severe forehead lines and other signs of aging.
Jeuveau is not suitable for pregnant or nursing women. Men and women with a history of neuromuscular medical conditions like multiple sclerosis or myasthenia may not be approved for Jeuveau injections but are invited to discuss other treatment options with Dr. Schrader.
The Jeuveau Consultation
Before their first Jeuveau treatment in New Jersey, Dr. Schrader meets with each patient during a private consultation to discuss their aesthetic concerns, goals, and expectations. During this time, she reviews the patient's health history and any current prescription medicine they may be taking, examines their skin, and explains the benefits of Jeuveau 900 kDa botulinum toxin injections.
Patients receive a personalized treatment plan to meet their specific needs. If they want to switch wrinkle treatments, Jeuveau can be used in areas that were previously treated with Botox Cosmetic. Dr. Schrader may recommend combining Jeuveau with other treatments such as Restylane dermal filler, laser resurfacing, or plastic surgery to achieve the desired outcome.
The Jeuveau Procedure
Dr. Nicole Schrader performs Jeuveau in New Jersey at her beautiful state-of-the-art facility, Schrader Facial Plastic Surgery. Dr. Schrader uses small needles to inject Jeuveau into specific facial muscles. The doctor strategically treats forehead wrinkles, a dimpled chin, and other signs of aging during the 15 to 20-minute procedure. She typically requests a follow-up appointment soon after the first treatment to make minor adjustments if needed and to establish a treatment maintenance plan.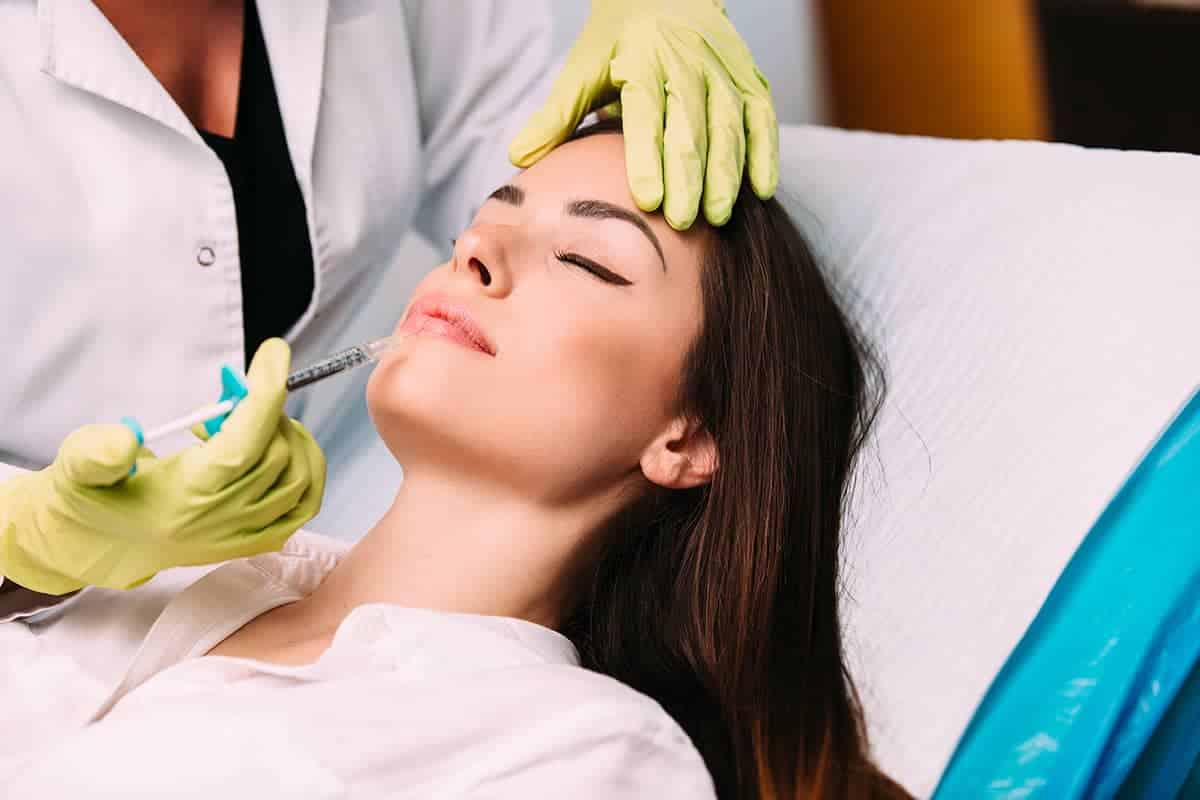 Recovering from Jeuveau
Jeuveau treatment in New Jersey is pain-free and requires no downtime. Mild redness at the injection sites is a common side effect, and patients must stay upright for four hours after the injections. Dr. Schrader's patients can resume their regular schedule right after a Jeuveau treatment.
Why Should I Choose Dr. Schrader? 
Dr. Nicole Schrader is an injection expert and a highly-qualified facial plastic surgeon who specializes in cosmetic procedures and plastic surgery of the face and neck. Some of Dr. Schrader's many qualifications include:
Board-certified by the American Board of Facial Plastic and Reconstructive Surgery (AAFPRS)
Board-certified in otolaryngology (Ear, Nose, and Throat specialty) and head and neck surgery
Provides the highest quality facial aesthetic treatments, including Newtox injections, dermal fillers, and reconstructive plastic surgery of the face, head, and neck
Focuses on the unique goals of each patient
Allows ample time during each consultation to discuss treatment options
Penn Medicine Ear, Nose, and Throat Network affiliate
Trained and experienced in all facial plastic surgery procedures
Over 20 years of experience with overwhelmingly positive reviews from patients
Operates only in accredited medical facilities
Follows a strict code of ethics
Honored with multiple awards, including On-Time Doctor, Patient's Choice, and Compassionate Doctor
FAQs about Jeuveau
Schedule a Jeuveau Consultation 
You can dramatically improve your appearance with Jeuveau at Schrader Facial Plastic Surgery. Schedule a consultation online or call us at 609-279-0009 to request a private Jeuveau consultation with facial plastic surgeon Dr. Nicole Schrader in Princeton, Robbinsville, or Voorhees, New Jersey.