A facelift, also known as rhytidectomy, is a surgical procedure that tightens loose skin on the face and neck, resulting in a more youthful appearance. With various types of facelifts available, such as standard facelifts, mini facelifts, and neck lifts, it's essential to understand the factors that affect the longevity of these procedures and their results. In this article, we will discuss the factors that influence the average lifespan of a facelift.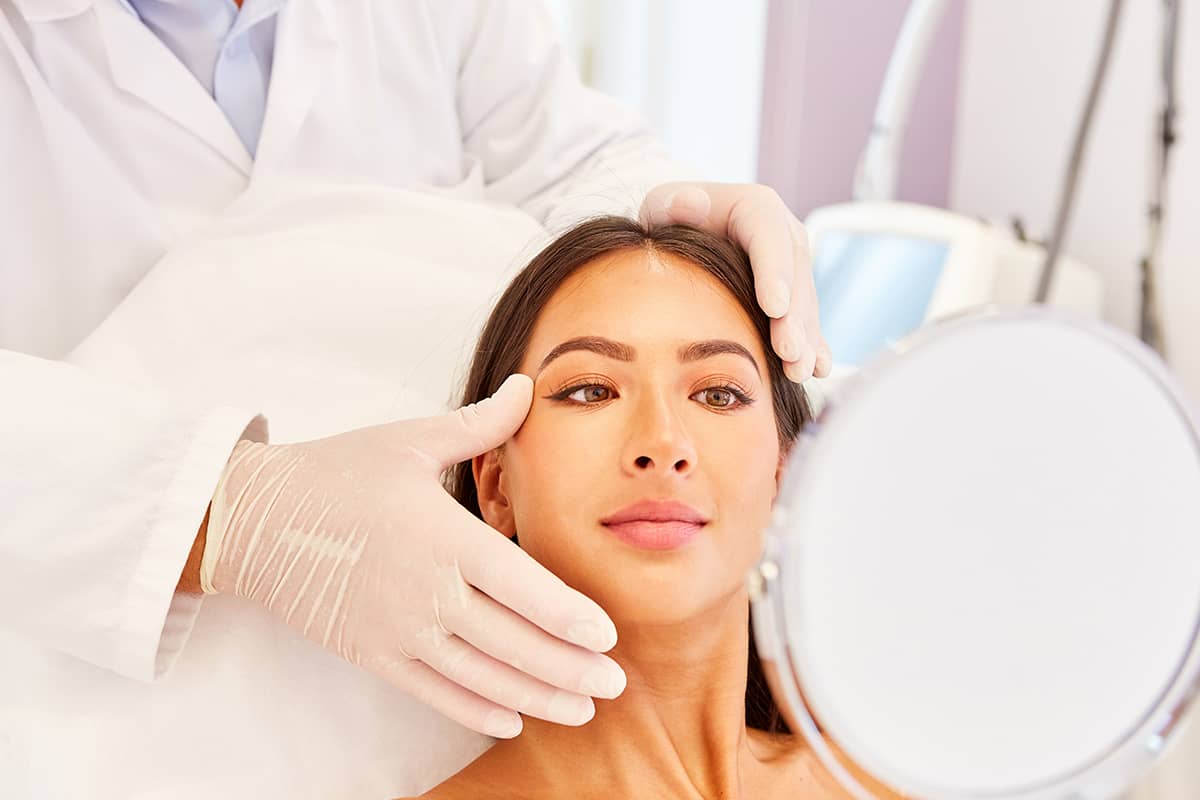 Factors That Affect the Longevity of a Facelift
Several factors can impact how long the results of a facelift last. These include:
Type of facelift: Different types of facelifts offer varying degrees of rejuvenation and lasting effects. A traditional facelift provides more significant rejuvenation and longer-lasting results than a mini facelift, while a neck lift focuses solely on the neck area.
Age: As the skin continues to age after surgery, the results of a facelift may last less for older patients compared to younger ones.
Skin quality: The skin condition, including its elasticity and overall health, can affect how long facelift results last. Healthier skin typically maintains the results of a facelift for a more extended period.
Lifestyle habits: Factors such as sun exposure, smoking, and a healthy diet can impact the longevity of a facelift. Maintaining a healthy lifestyle and proper skin care regimen can help prolong the results of the procedure.
Surgeon's skill: The life-span of the results can be significantly impacted by the expertise and experience of the plastic surgeon performing the procedure A skilled facelift surgeon can provide longer-lasting and more natural-looking outcomes.
The Average Lifespan of a Facelift
The longevity of a facelift varies depending on the type of procedure and the factors mentioned above. On average, the results of a standard facelift can last about 10-15 years, while a mini facelift typically lasts around 10 years. A neck lift's results focus solely on the neck area and can also last approximately 10-15 years.
It's important to note that while facelifts can provide long-lasting rejuvenation, the skin will continue to age after surgery. As a result, some patients may choose to undergo additional cosmetic procedures or touch-ups to maintain their youthful appearance over time.
In the next sections, we will discuss the signs that your facelift may need a touch-up, how lifestyle habits affect the longevity of a facelift, and how to maximize the results of your facelift.
Signs That Your Facelift Needs a Touch-Up
As time passes and the natural aging process continues, you may notice some changes in your facial appearance that indicate it's time for a facelift touch-up. Some common signs include:
Sagging skin: If you notice loose or excess skin around your jawline, cheeks, or neck, this may be a sign that your facelift results are fading.
Deepening wrinkles: The appearance of deeper facial wrinkles or folds, particularly around the mouth and nose, can signal that your facelift may need a touch-up.
Loss of volume: As we age, our faces naturally lose volume. If you notice a decrease in facial fullness, this could be an indication that a touch-up is necessary.
Changes in facial structure: Over time, the underlying structures of the face can shift, altering your facial contours. This may be a sign that it's time for a facelift touch-up.
If you're experiencing any of these signs, it's essential to consult with a skilled plastic surgeon to discuss your options for maintaining your youthful appearance.
How Lifestyle Habits Affect the Longevity of a Facelift
Your lifestyle habits play a significant role in determining how long the results of your facelift will last. Some habits that can negatively impact the longevity of facelift surgery include:
Smoking: Smoking can damage the skin, reduce its elasticity, and slow the healing process, ultimately affecting the longevity of your facelift results.
Sun exposure: Excessive sun exposure can cause premature aging and skin damage, shortening the lifespan of your facelift.
Poor diet: Eating a diet high in sugar and processed foods can contribute to inflammation and skin damage, negatively impacting the longevity of your facelift.
Weight fluctuations: Significant weight gain or loss can cause the skin to stretch or sag, affecting the results of your facelift.
By adopting a healthy lifestyle and taking proper care of your skin, you can contribute to maintaining the results of your facial rejuvenation.
Get the Most Out of Your Facelift with These Tips
To ensure that you get the most out of your facelift and enjoy long-lasting results, consider the following tips:
Choose a skilled surgeon: Selecting a board-certified plastic surgeon with experience in facelift procedures is crucial for achieving the best possible outcome.
Follow post-procedure instructions: Adhering to your surgeon's aftercare plan and attending follow-up appointments will help ensure a smooth recovery and optimal results.
Maintain a healthy lifestyle: Eating a balanced diet, exercising regularly, avoiding smoking, and limiting sun exposure will help maintain the health and quality of your skin, prolonging the results of your facelift.
Adopt a consistent skincare regimen: Using high-quality, anti-aging skincare products and protecting your skin from the sun can help maintain the results of your facelift and slow the aging process.
Consider complementary procedures: In some cases, additional procedures such as dermal fillers, fat grafting, or laser treatments can enhance and prolong the results of your facelift by addressing other visible signs of aging and improving overall facial harmony.
The Importance of Choosing a Skilled Surgeon
Selecting a highly skilled and experienced board-certified plastic surgeon, such as Dr. Nicole Schrader, is important for achieving the desired results and maximizing the longevity of your facelift. A skilled surgeon will:
Evaluate your individual needs: A thorough consultation will help determine the most appropriate type of facelift and any additional procedures needed to achieve your desired results.
Use advanced techniques: A facelift expert is well-versed in the latest types of facelift techniques, which can provide more natural-looking and longer-lasting results.
Minimize complications: A skilled surgeon will take the necessary precautions to reduce the risk of complications during and after your facelift surgery.
Provide personalized care: A facelift professional will work closely with you throughout the entire process, from the initial consultation to post-operative care, ensuring that your needs are met and your expectations are managed.
Realistic Expectations for the Longevity of a Facelift
While facelifts can significantly rejuvenate your appearance and provide long-lasting results, it's important to have realistic expectations about the longevity of your facelift. Keep in mind that:
Results will vary: The longevity of a facelift depends on various factors, including the type of facelift, your individual anatomy, and your lifestyle habits.
Aging continues: Despite the transformative effects of a facelift, the natural aging process will continue, and your skin will gradually lose elasticity and volume over time.
Maintenance is key: To prolong the results of your facelift, it's essential to maintain a healthy lifestyle, adopt a consistent skincare regimen, and consider complementary procedures as needed.
Communication is crucial: Discuss your expectations and concerns with your surgeon during the initial consultation to ensure that you have a clear understanding of what can be achieved with a surgical facelift and how long the results are likely to last.
By choosing a skilled facial plastic surgeon like Dr. Schrader and having realistic expectations, you can enjoy the rejuvenating effects of a facelift for many years to come. To learn more about facelifts and how long the results last, contact Dr. Schrader's office at 609-279-0009 to schedule a consultation.