A facelift, or rhytidectomy, is a cosmetic surgery aimed at reducing signs of aging in both male and female patients. The procedure corrects sagging skin, wrinkles, and excess fat, resulting in a refreshed and youthful appearance. One common concern among facelift patients is the possibility of noticeable scars. However, with the right surgical techniques and proper care, these scars can be minimized and hidden within the hairline. In this article, we will discuss the formation of facelift scars and how to minimize their appearance.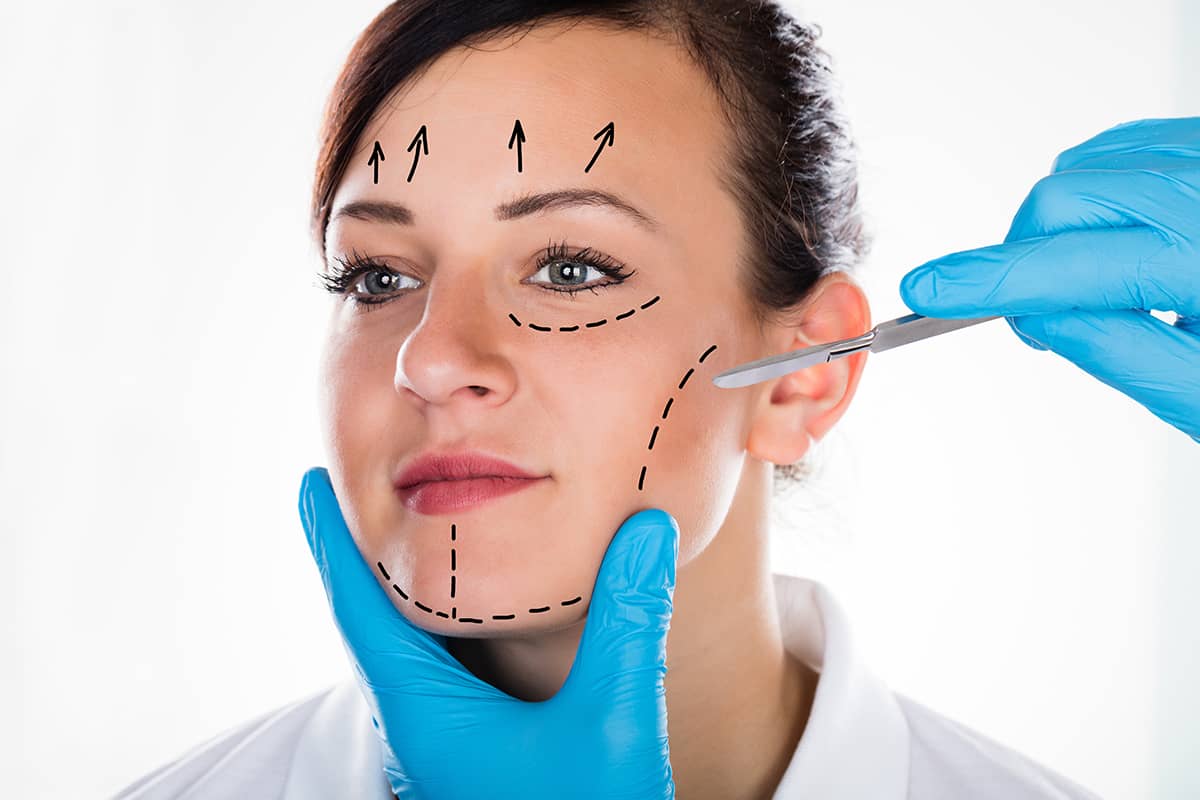 Understanding Facelift Scars
Facelift scars are the result of incisions made during the surgical procedure. There are two main types of facelifts: traditional and limited incision. Regardless of the type, skilled surgeons can achieve natural-looking results with minimal visibility of scars. Proper incision placement is crucial for successful facelift results and hiding scars.
Some techniques to help eliminate scarring include hiding incisions inside the tragus cartilage of the ear canal and behind the ear. In addition to incision placement, factors such as the patient's skin type, age, and healing ability can also contribute to the appearance of scars.
How to Minimize Scarring After a Facelift
Choose the Right Surgeon for Your Facelift Procedure
The first step in minimizing facelift scars is choosing an experienced, board-certified plastic surgeon who specializes in facial plastic surgery. These surgeons have the necessary skills and expertise to perform the procedure with precision, ensuring that surgical incisions are placed in inconspicuous locations and result in minimal scarring. In addition to board certification and experience, it's essential to choose a surgeon who employs specialized techniques to minimize scarrings, such as hiding facelift incisions within the hairline or ear canal.
It is important to research and consult with multiple plastic surgeons before making a decision. During your consultation, ask the surgeon about their approach to incision placement and how they work to minimize visible scarring.
Preparing for Surgery to Minimize Scarring
Proper preparation before your facelift surgery can also help minimize scarring. Your surgeon will provide pre-operative instructions, which may include quitting smoking, avoiding certain medications, and optimizing your overall health. Adhering to these instructions can improve your body's ability to heal and result in less visible scars.
It is also essential to discuss any concerns or questions about facelift scars with your surgeon during the consultation process. They can provide you with information on what to expect and how to care for your incisions during the healing process.
Proper Wound Care to Minimize Scarring
Post-surgical incision care is crucial for avoiding poor healing and minimizing scarring. Your surgeon will provide you with specific post-operative instructions to ensure proper healing and reduce the risk of infection. Some general wound care tips include:
Keep the incision area clean and dry, using a gentle cleanser as directed by your surgeon.
Avoid picking at or scratching the incisions, as this can cause additional damage and prolong the healing process.
Follow your surgeon's recommendations for applying topical ointments or creams to promote healing and reduce inflammation.
Monitor the incision sites for any signs of infection, such as increased redness, swelling, or discharge. Notify your surgeon immediately if you notice any concerning symptoms.
Avoiding Sun Exposure to Prevent Scarring
Sun exposure can have a detrimental effect on the healing process and the appearance of your facelift scars. Ultraviolet (UV) rays can cause the scars to become darker and more noticeable, as well as delay the healing process. To minimize sun exposure and protect your scars, follow these tips:
Wear a wide-brimmed hat and sunglasses when outdoors to shield your face from the sun.
Apply broad-spectrum sunscreen with an SPF of 30 or higher to your face, including the scar areas, even on cloudy days. Reapply every two hours or as directed by the product instructions.
Limit your time outdoors during peak sun hours (usually between 10 am and 4 pm), when UV rays are the strongest.
Be cautious near reflective surfaces, such as water and sand, as they can intensify the sun's rays and increase the risk of sunburn.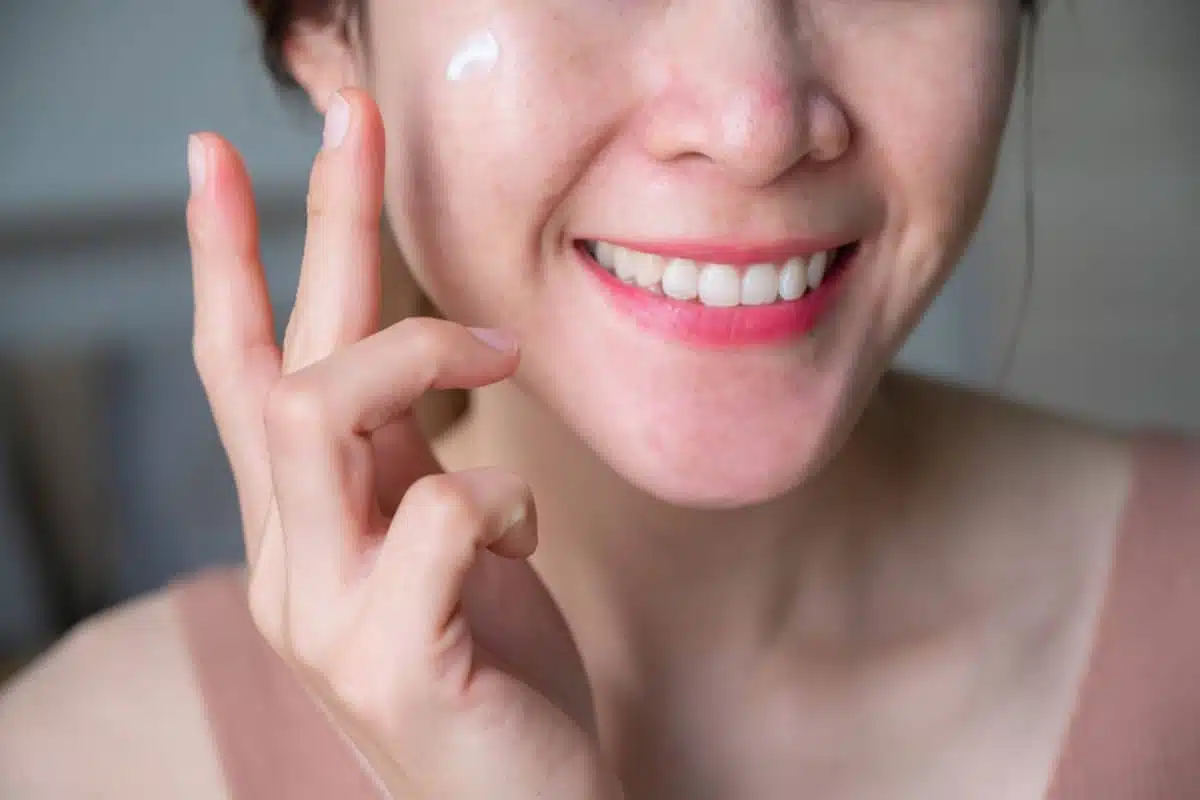 Getting Scar Revision Treatment
In some cases, despite taking all the necessary precautions and following your surgeon's instructions, minimal scars may still be more visible than desired. If you are unhappy with the appearance of your scars, you may want to consider scar revision treatment. This can include:
Topical treatments, such as silicone gel sheets or scar creams, can help to flatten and fade scars over time.
Steroid injections, can reduce inflammation and help to flatten raised scars.
Laser treatments can improve the texture and color of scars, making them less noticeable.
Surgical scar revision involves removing the existing scar and re-closing the incision using advanced techniques to minimize the visibility of the new scar.
It is essential to consult with your surgeon before pursuing any scar revision treatments, as they can assess your individual situation and recommend the most appropriate course of action.
How Long Until Facelift Scars Disappear?
The healing process and the time it takes for facelift scars to fade can vary from person to person, depending on factors such as age, skin type, and overall health. Generally, facelift scars will go through several stages of healing:
Inflammatory phase (1-2 weeks): During this phase, the incision sites will appear red and swollen as the body begins the healing process.
Proliferative phase (3-6 weeks): New collagen is formed, and the scar will start to become raised and firm.
Remodeling phase (6 months to 2 years): Over time, the scar will gradually soften, flatten, and fade in color.
It is important to remember that while the appearance of facelift scars will improve over time, they may never completely disappear. However, by taking proper care of your incisions, you can help to minimize their visibility.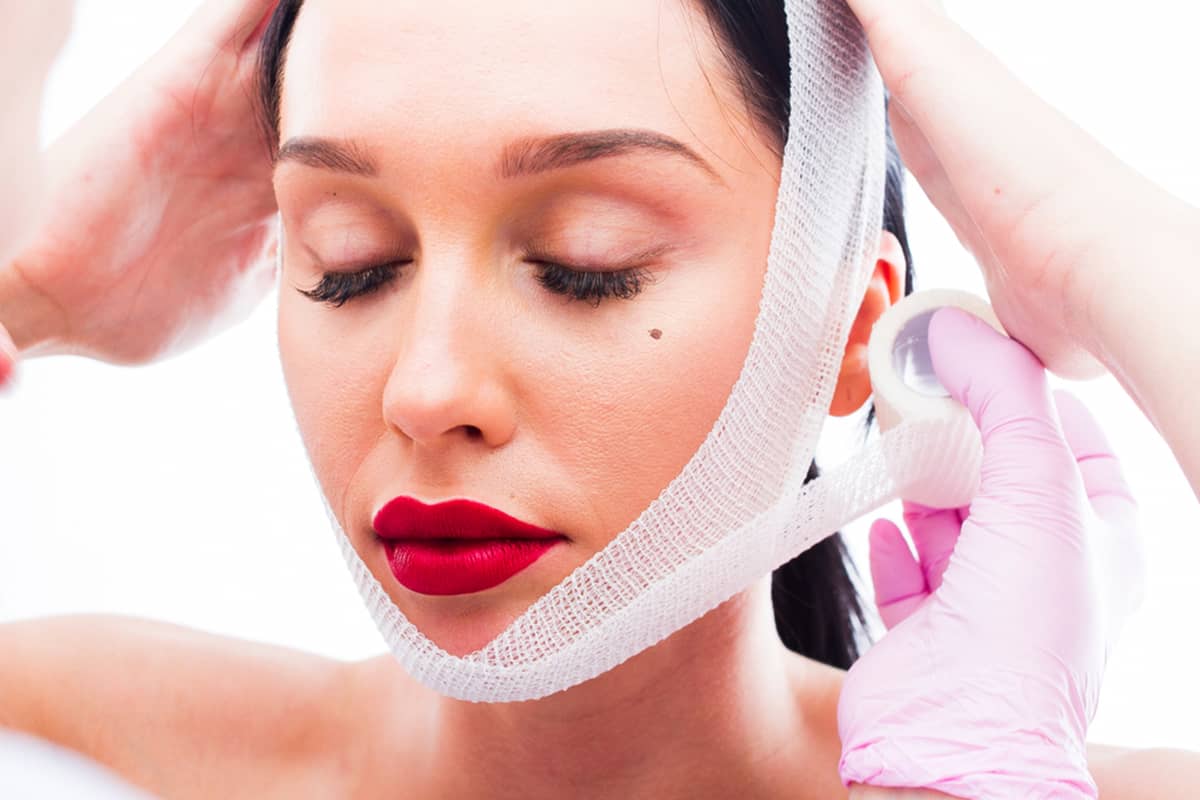 When to Seek Professional Help for Scar Management
If you are concerned about the appearance of your facelift scars or if they are not healing as expected, it is important to seek professional help from your surgeon or a qualified scar management specialist. Some signs that it may be time to consult a professional include:
Scars that are raised, thick, or growing larger over time (hypertrophic or keloid scars)
Scars that are painful, itchy, or causing discomfort
Scars that are not fading or improving in appearance after several months
Scars that are affecting your self-confidence or causing emotional distress
Your facelift surgeon or scar management specialist can assess your individual situation and recommend appropriate treatments or interventions to help improve the appearance and healing of your facial scars. Remember, it is always better to address any concerns early on to ensure the best possible outcome for your facelift results. To learn more about the minimization of facelift scars, contact Dr. Schrader's office at 609-279-0009 and schedule a consultation.