Considering cosmetic ear surgery but worried about the recovery time? Navigating the aftermath of any surgical procedure can be daunting but understanding the recovery timeline for ear pinning, post-procedure guidelines, pain management strategies, and dietary considerations can make the journey less intimidating. Gaining a solid grasp of these concepts not only enhances your preparedness but aids in seamless recovery as well. Dive in, and let us guide you through what you can expect.
Understanding The Otoplasty Procedure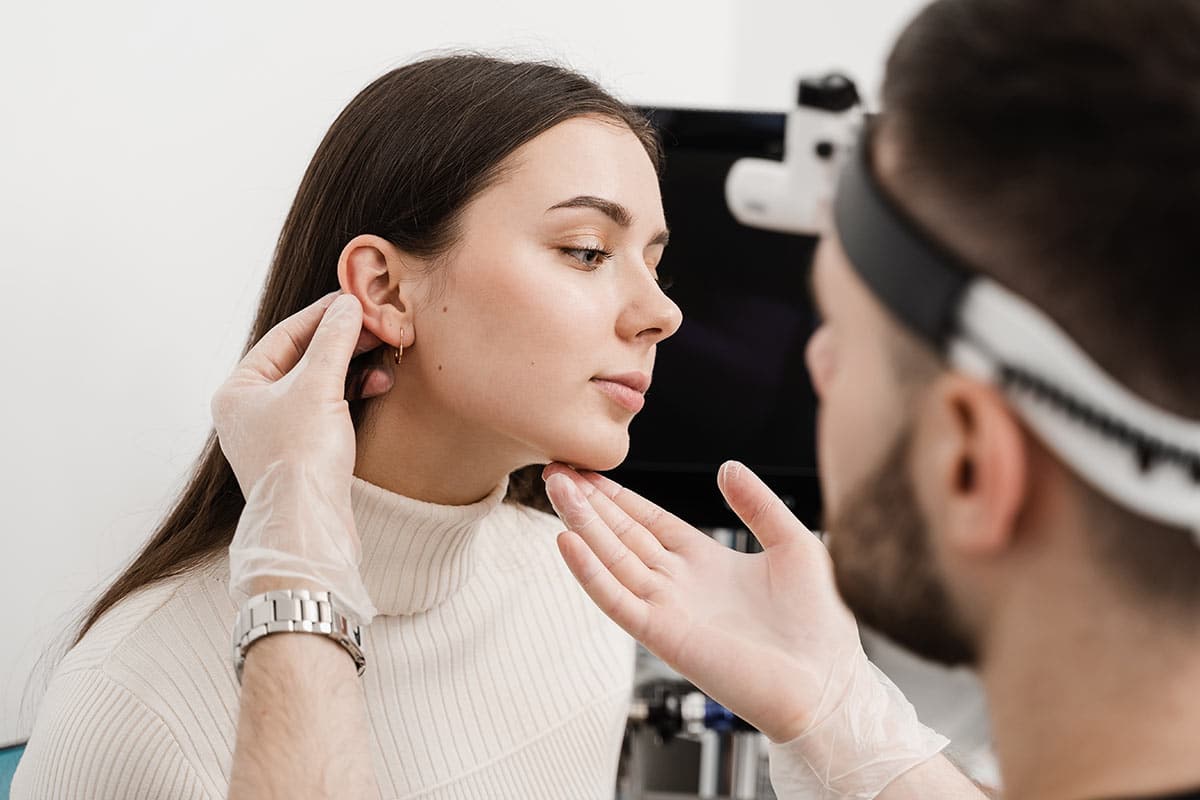 The otoplasty operation is a straightforward procedure, it starts with creating incisions, often concealed within the natural folds behind the ears. Surgeons expertly cut the skin, limiting any evidence of surgery. The next crucial step involves reshaping the cartilage, the flexible tissue giving structure to the ears. The surgeon removes, adds, or modifies this cartilage based on the desired look.
Further into this ear surgery, the incisions undergo careful suturing to hold the new ear shape. The role of a suture here is significant, for it helps achieve the desired outcome without causing undue trauma to the surrounding tissues. The surgical approach may vary on an individual basis, relying on the complexity of the corrections required. The patient-specific approach ensures the best possible outcome, with ears that look and feel natural.
Typically, How Long is Recovery from Otoplasty Surgery?
The recovery process from ear pinning surgery typically spans several weeks. Within the first two weeks after surgery, the most significant changes occur as swelling subsides and bandages are removed. Strenuous activities should be avoided during this period. The healing process continues for the next few months after surgery, with most otoplasty patients witnessing full recovery at around three months post-surgery.
Just like any surgical procedure, the recovery process varies for each patient due to unique personal factors and the body's response to the surgery. Depending on how smoothly your healing process is, your doctor may adjust the timeline accordingly. Two months after the plastic surgery is usually a good point to assess progress, in which significant improvement should be seen.
It's essential to follow your doctor's instructions during the post-surgery period. Proper care and rest combined with a balanced diet can accelerate the healing process and lessen the chance of potential complications. Overall, patient adherence to recommendations significantly influences the time taken to completely recover from otoplasty.
Restoring Daily Activities after Otoplasty
Getting back to your daily activities after cosmetic ear surgery can vary per individual. Safely resuming normal activity often happens a few weeks after the cosmetic surgery. Being cautious with physical activity is crucial especially when involving the ear area to prevent complications.
Gradually reintroducing yourself to light activity helps to monitor any discomfort or changes. Following post-operative instructions and listening to your body's signals play an integral role in an uncomplicated recovery. Daily activities can generally be taken up again around two to three weeks after surgery, but each person's recovery timeline is unique.
For some individuals, it can take longer, depending on their healing process. Always consult with your doctor before making any significant changes to your routine post-surgery or when you can resume strenuous exercise or contact sports if you practice one.
Sleeping Positions after Otoplasty
Adjusting sleeping positions post-otoplasty is essential to avoid discomfort and reduce the risk of injury to the surgery site. Always adopt a back-sleeping position, as it keeps pressure off your ears. To help maintain this position, consider using special pillows or props to prevent rolling onto your side or stomach during sleep. This careful approach can considerably mitigate post – surgery discomfort and injury, promoting a smoother healing process.
Bear in mind that your proper sleeping position may vary depending on individual circumstances and your plastic surgeon's advice. To get the best results, always follow specific post-surgery sleeping instructions provided by your healthcare provider.
Blood Complications Following Otoplasty
One potential and serious complication post-otoplasty is the occurrence of a blood clot. When blood thickens and clumps together in the blood vessels, a blood clot forms. They can obstruct the normal flow of blood, causing swelling and pain. In severe cases, if the blood clot travels to the lungs or brain, it can lead to life-threatening conditions like stroke or pulmonary embolism. Thus, immediate medical attention is crucial if you suspect a blood clot after otoplasty.
The Role of the Surgeon in Your Recovery
A board-certified plastic surgeon plays a crucial role in your recovery process after the otoplasty. Not only does the surgeon perform the cosmetic procedure, but they also guide and assist you throughout the recovery period. Their involvement starts right with advising on suitable lift exercises and monitoring your progress post-surgery. Always remember that the recovery path may vary for each individual and hence, follow your surgeon's instructions dedicatedly for a smooth and hassle-free recovery. The facial plastic surgeon's expertise can lift the success rate of not just the operation but the recovery process as well.
Taking the proactive step of seeking professional advice could be the key to transforming your post-otoplasty recovery experience. Specialist guidance can effectively eliminate guesswork, and no one is better equipped to offer this than Dr. Nicole Schrader. Leverage her wealth of experience in conducting numerous successful otoplasties. Consult with her today to navigate your recovery journey with minimal mishaps or to see if otoplasty is worth it for you.