As we age, our skin loses elasticity and begins to sag, leading many people to seek out cosmetic procedures that can help restore a more youthful appearance. One such procedure is the Silhouette InstaLift, a minimally invasive, non-surgical facelift that can provide visible lifting results with less downtime and lower cost than traditional facelift plastic surgery. But is the cost worth the investment? In this article, we'll explore the benefits of this outpatient procedure, the average cost, and factors that may affect the price.
The Benefits of Silhouette InstaLift
Silhouette InstaLift is a minimally invasive, non-surgical procedure that offers numerous benefits to those seeking facial rejuvenation. As a thread lift procedure, it can be part of a combination treatment plan between the use of dermal fillers and dissolvable sutures to lift and tighten facial tissues, resulting in a fresh appearance. This office procedure addresses facial creases, excess skin, moderate facial skin laxity, and nasolabial folds, making it an effective non-invasive option for those looking for a more affordable and less invasive alternative to facelift surgery.
The ability to stimulate natural collagen production is one of the most notable advantages of thread lifting. The synthetic polymer threads used in the procedure promote the production of collagen, which provides support and structure to the skin, improving skin quality, tightness, and skin elasticity. This collagen growth helps maintain the lifted appearance, resulting in a long-lasting boost of volume and contour.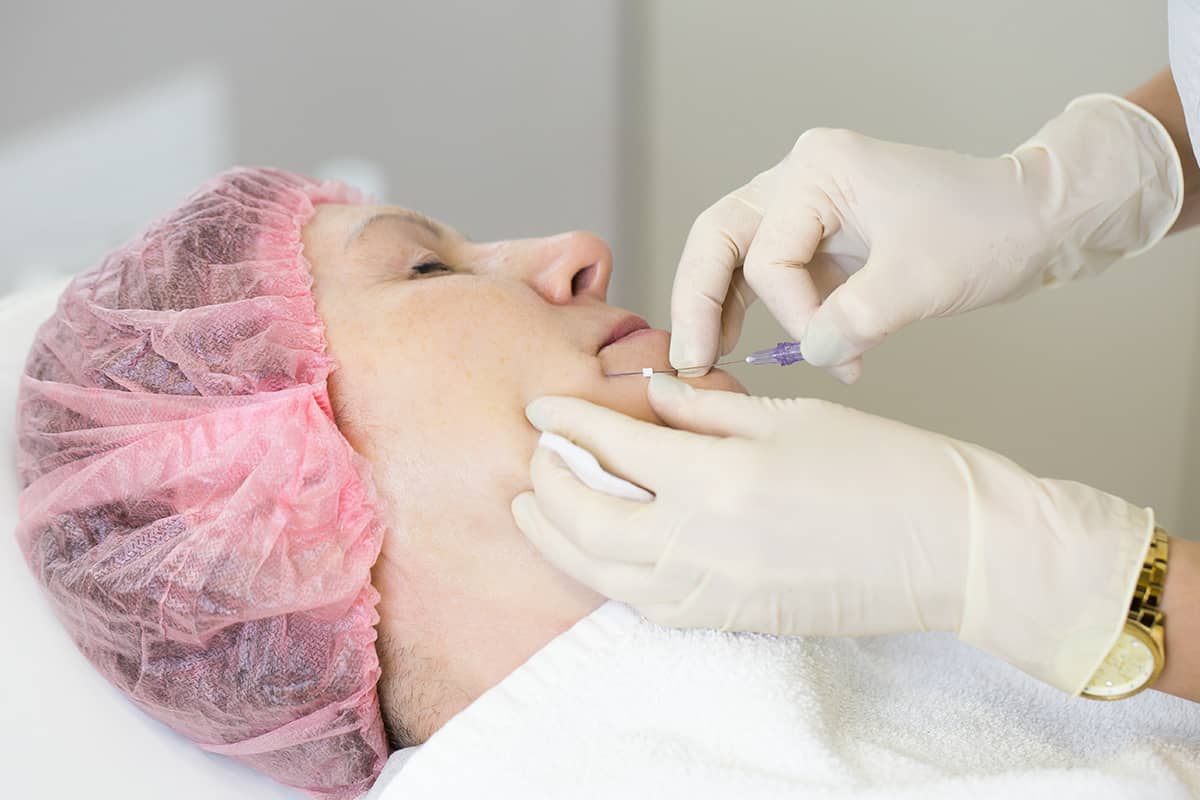 Another benefit of silhouette threads is that it is a less invasive treatment compared to traditional facelifts and other surgical procedures. As a minimally-invasive procedure, it requires minimal downtime after treatment, allowing patients to resume normal activities. This is particularly beneficial for those with busy schedules or those who are hesitant to undergo a more invasive surgical procedure.
Silhouette InstaLift is also a highly customizable treatment option. A board-certified plastic surgeon or experienced provider can develop a tailored treatment plan based on your specific aesthetic goals, skin condition, and medical history. This may include combining it with other cosmetic procedures, such as laser resurfacing or injectable fillers, to achieve optimal facial rejuvenation results.
Average Silhouette InstaLift Cost
The cost of the procedure can vary depending on several factors. This price typically includes the cost of the threads, anesthesia, and the surgeon's fee. It is important to note that the cost of treatment depends on your location, the experienced plastic surgeon you choose, and the extent of the surgery. It is always recommended to schedule a consultation with Dr. Schrader so she can provide a personalized quote based on your specific needs and goals.
Factors that Affect Silhouette InstaLift Cost
Several factors can influence the cost of this non-surgical cosmetic procedure, including:
Geographical location: The cost of living and the demand for cosmetic procedures in your area are the biggest factors that can impact the price of the treatment. In general, larger cities and more affluent areas tend to have higher costs.
Surgeon's experience and expertise: A board-certified plastic surgeon with extensive experience performing Silhouette InstaLift and other facial rejuvenation treatments, including thread lift procedures and dermal fillers, may charge more for their services. However, it is essential to prioritize the surgeon's expertise and reputation over cost, as this will ultimately impact the quality of your results.
The extent of the procedure: The overall cost can be impacted by the complexity of the treatment and the number of threads used, such as absorbable sutures and dissolvable threads. More extensive lifts or those requiring additional threads may come with a higher price tag.
Anesthesia and facility fees: While Silhouette InstaLift is typically performed as an office procedure under local anesthesia, some patients may require additional sedation or the use of an operating room. These additional costs can affect the total price of the procedure.
Treatment plan: The cost may also depend on the individual treatment plan tailored to your specific needs and aesthetic goals. This can include addressing excess skin, moderate skin laxity, and nasolabial folds, as well as combining the procedure with other cosmetic treatments, such as laser resurfacing or dermal filler injections, to optimize results.
Additional treatments: If you require any additional treatments to complement the Silhouette InstaLift, such as laser skin resurfacing or dermal fillers, this can also affect the overall cost of your treatment plan.
Comparing the Cost of Silhouette InstaLift to Traditional Facelifts
When considering the cost of Silhouette InstaLift, it's helpful to compare it to the cost of traditional facelift surgery. The Silhouette InstaLift is a more affordable option for those seeking a rejuvenated facial appearance. It is important to remember that Silhouette InstaLift is a less invasive procedure that addresses moderate skin laxity, while a traditional cosmetic surgery provides more dramatic and long-lasting results for those with more severe facial sagging. Ultimately, the convenient option for you will depend on your individual needs, aesthetic goals, and budget.
Is Silhouette InstaLift Cost Covered by Insurance?
Silhouette InstaLift, in most cases, is deemed a cosmetic procedure and insurance does not cover it. However, some insurance plans may provide partial coverage if the treatment is deemed medically necessary, such as for the correction of facial asymmetry due to trauma or a congenital condition. It's important to check with your insurance provider to determine if any coverage is available for your specific situation.
Finding the Right Professional for Silhouette InstaLift Treatment
Choosing the right professional for your Silhouette InstaLift treatment is crucial to achieving the best possible results. Here are some tips to help you find the right provider:
Board certification: Look for a board-certified plastic surgeon or dermatologist who specializes in facial rejuvenation procedures. This ensures they have the necessary training and experience to perform the aesthetic treatment safely and effectively.
Experience with Silhouette InstaLift: Make sure the cosmetic provider you choose has experience performing Silhouette InstaLift procedures specifically, as this is a specialized technique that requires a skilled hand.
Before and after photos: Ask to see before and after photos of previous patients who have undergone Silhouette InstaLift with the provider. This will give you an idea of the results you can expect and help you determine if the provider's aesthetic style aligns with your goals.
Consultation: Schedule a consultation with the provider to discuss your concerns, goals, and expectations. This is an opportunity to ask questions, learn more about the procedure, and determine if you feel comfortable with the provider and their approach.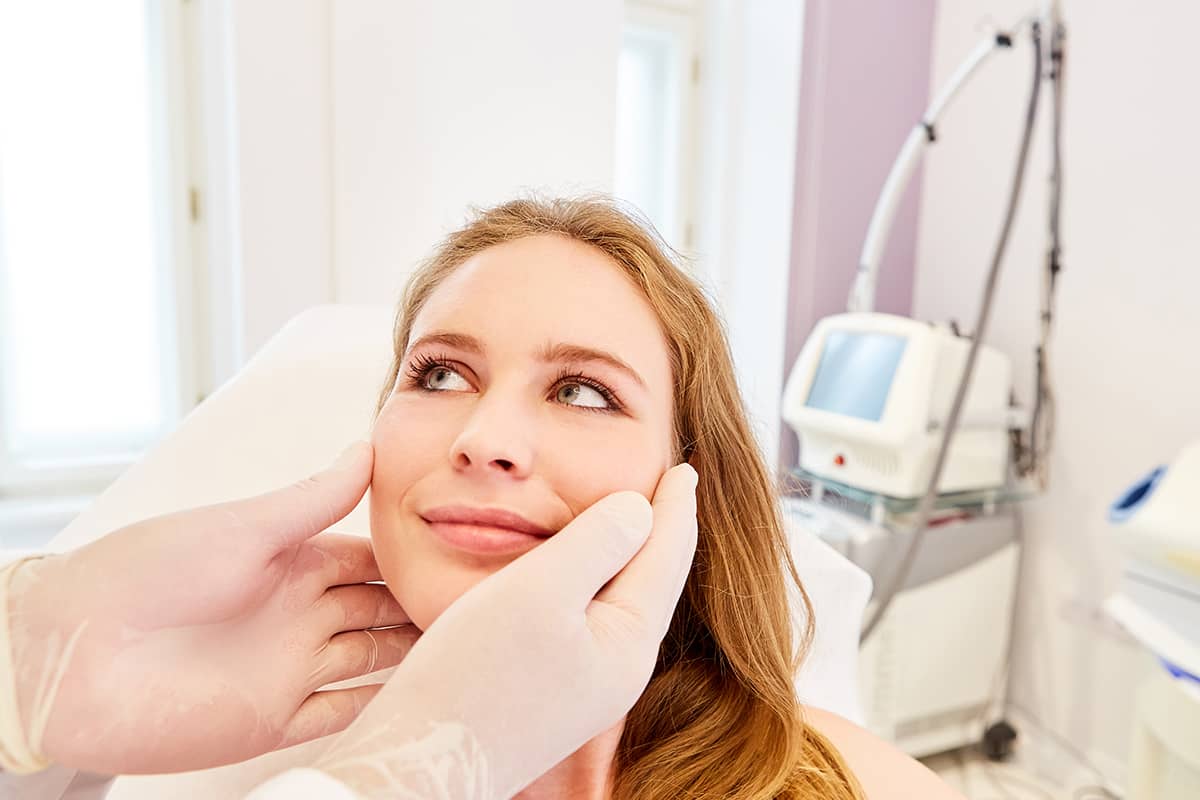 Risks and Side Effects of Silhouette InstaLift
As with any cosmetic procedure, there are potential risks and side effects associated with Silhouette InstaLift. Some of the most common side effects include:
Temporary swelling, bruising, and soreness at the treatment site.
Mild discomfort during the procedure
Temporary numbness or changes in sensation
Skin puckering or irregularities
More serious risks, although rare, can include:
Infection at the treatment site
Asymmetry or uneven results
Visible suture lines or thread migration
Damage to facial nerves or blood vessels
It's important to discuss these risks and side effects with your chosen provider during your consultation to ensure that you have a clear understanding of the potential complications and how they can be minimized.
Conclusion: Is Silhouette Insta Lift Worth the Investment?
Silhouette InstaLift can be a valuable investment for those seeking a nonsurgical alternative for facial rejuvenation. The procedure offers numerous benefits, including a shorter recovery time, lower cost compared to traditional facelift surgery, and the ability to address moderate skin laxity and premature aging.
However, it's essential to carefully consider the potential risks and side effects, as well as the limitations of the procedure in comparison to more invasive facelift procedures. The best way to determine if Silhouette InstaLift is worth the investment for you is to consult with a double board-certified plastic surgeon like Dr. Schrader to help you assess your individual needs, cosmetic goals, and budget to determine if Silhouette InstaLift is the right choice for you.
Request a Consultation
Consult with a double-board-certified surgeon like Dr. Schrader to find out whether Silhouette InstaLift is right for you. She will be able to listen to your individual needs and goals and recommend an actionable treatment plan that is best for you. To request your consultation, please call 609-279-0009 or schedule through the online form.